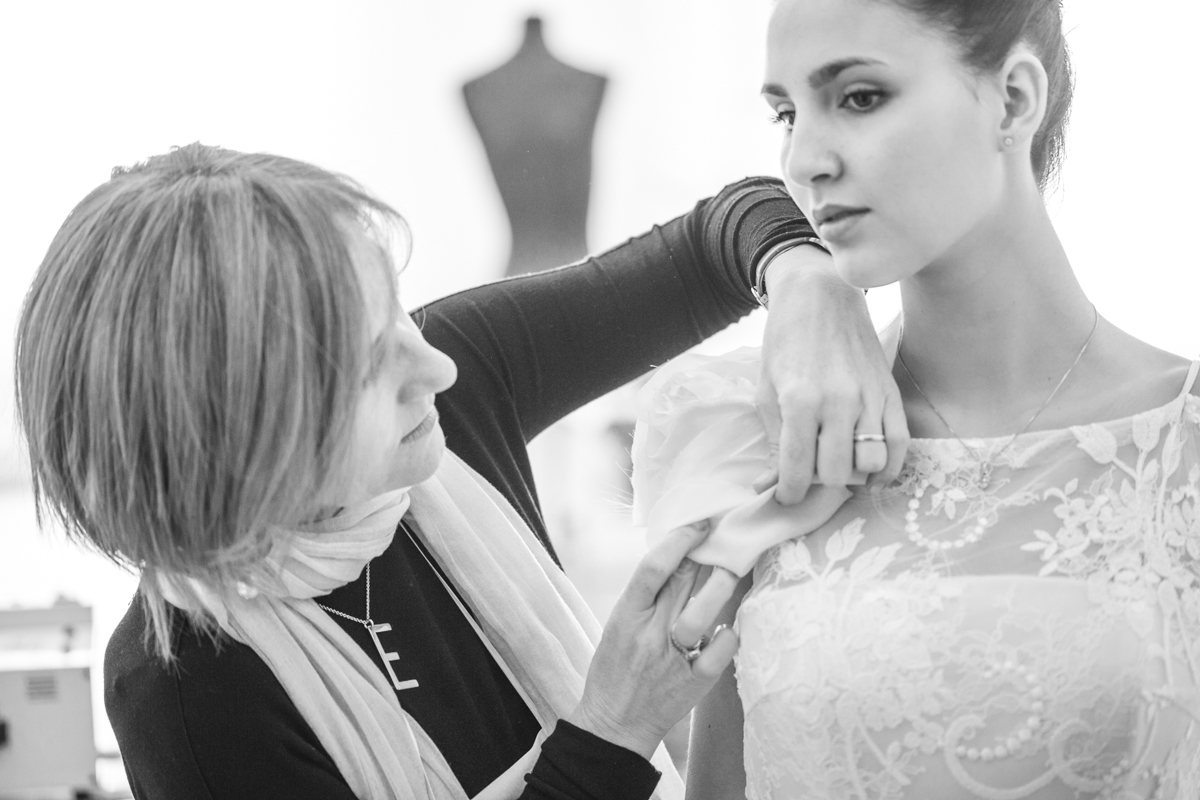 Elisabetta Garuffi. "Mankind can live without science, without bread but it cannot live without beauty, for then there would be nothing at all to do in the world."
The secret of Tosca Spose is hidden in these words of Dostoevsky.
I was educated in beauty as a child when I would wander curiously through the tailoring atelier of my mother Tosca, to whom I have dedicated the brand.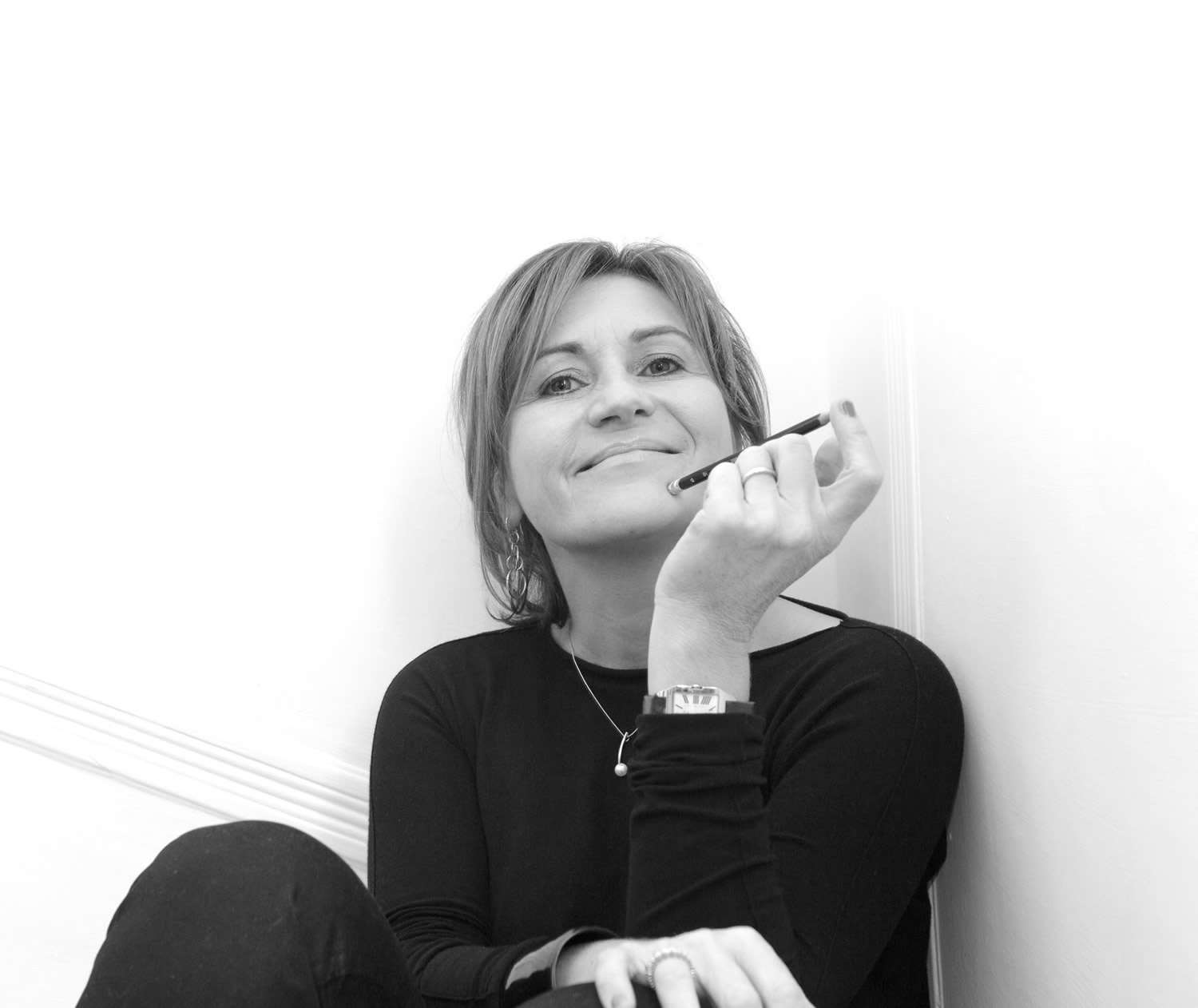 P for passion. This curiosity led me in time to attend a styling course and then to approach the world of wedding dresses.
This is how my first collections came about and in 1993, in the beautiful Art Nouveau rooms of the historic tailor shop of De Maria in Bologna, I opened Atelier Tosca.
The perfect dress? That born from a mix of style, Italian tradition and modernity.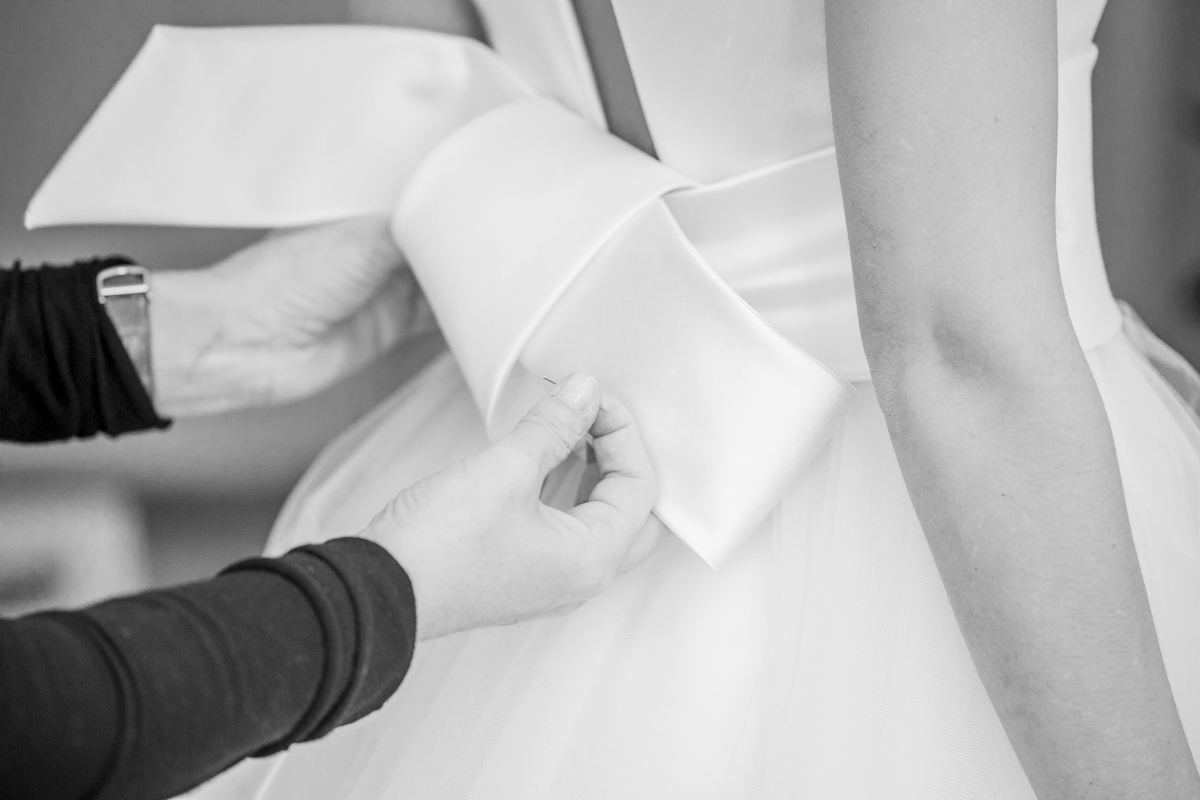 My muse. The idea for a new dress can come to me from any aspect of reality. A suggestion, a detail, an emotion that immediately transforms into an image, shape and colour.
But my main source of inspiration has always been architecture.
A new collection is the result of a full year of work and each dress has a personal story, full of passion and authenticity.